Cross-media to retail footfall attribution based on TRUE Single-Source™ and retail behavior data tracking.
New visitors lift by exclusively targeting CTV
Weekly footfall lift of YouTube vs TV.
Retail visitation uplift among 18 to 24s vs. non-exposed panelists.
Wondering how your ads impact store visitation?​
Select the attribution lookback window that better fits your campaign measurement, and determine the number of store trips made by both exposed and non-exposed users, per channel and cohort.
Link offline & digital TV, radio, and OOH ad exposure to the viewers retail behavior.
Leverage state-of-the-art geolocation technology to link offline & digital TV, radio, and OOH ad exposure to viewers' retail behavior. Discover the ultimate cross-media frequency for optimal retail results, unlocking the best moment of the week for your brand's success.
Tie Up R&F + BL Data To Store Visitation​
Use deterministic cross-media​ geo-fencing technology based on a TRUE Single-Source™.
Pinpoint person-level and TRUE Single-Source™ retail data with geo-coordinates using a custom location radius tailored to store type, size, and data offering. Understand the influence of TV, AV channels, and OOH in driving incremental footfall lift to your store or QSR, and assess the impact of your cross-media advertising on sales outcomes.
Compare your retail visitation against competitors
Gain invaluable insights with person-level and TRUE Single-Source™ and geolocation accuracy to stay ahead of the curve.
Optimize campaigns with 5m geolocation accuracy to compare footfall attribution across TV, CTV, radio, YouTube, and OOH. Uncover your "best creative combo" to boost footfall and gain insights by analyzing cross-media creatives against competitors.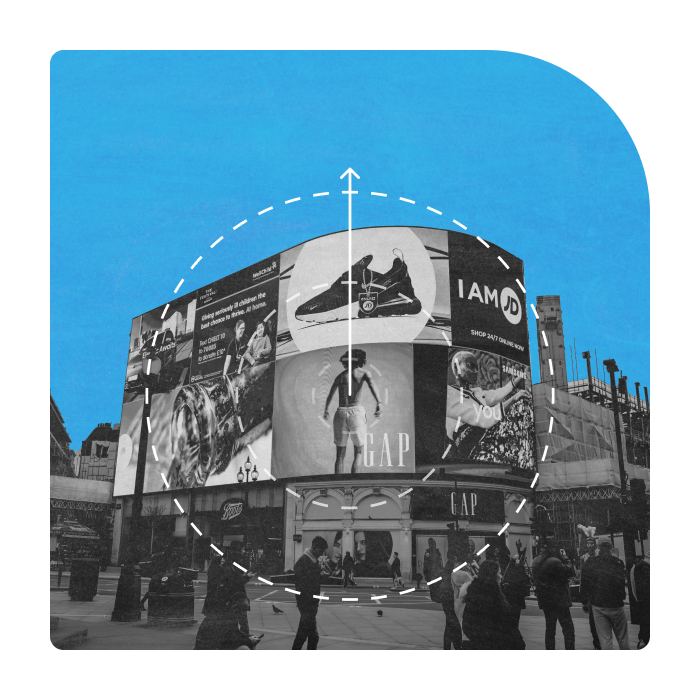 Leveraging our passive measurement apps, our state-of-the-art geolocation technology directly links offline & digital TV, Radio, and OOH ad exposure to person-level user retail behavior, all from our TRUE Single-Source™ data.
Our meter apps Media Rewards and Jagger, are equipped with proprietary Audio Content Recognition (ACR) technology. App users can provide access to the microphone to passively match ambient sound with an extensive audio signature of an ads database to determine offline and online ad exposures at the individual level across various channels, including TV, CTV, (BVOD+AVOD), and YouTube. Through ad encoding, the "new cookie," we differentiate ads for an accurate attribution by channel or platform.
Once the desired attribution lookback window is selected, we analyze in-store visitation differences between exposed and non-exposed users for the chosen campaign, flight, stream, or channel.
Single-Source Footfall Attribution
Enjoy a holistic cross-media dashboard to identify the impact of your ad campaigns on retail behavior.​​
Optimize Cross-Media Campaigns
for TRUE Advertising Effectiveness
This is how they achieved it